California State Capitol, Sacramento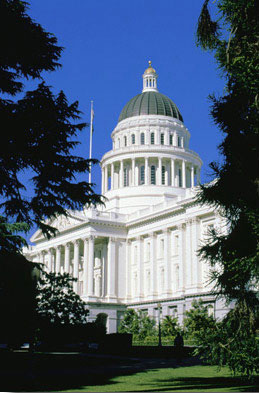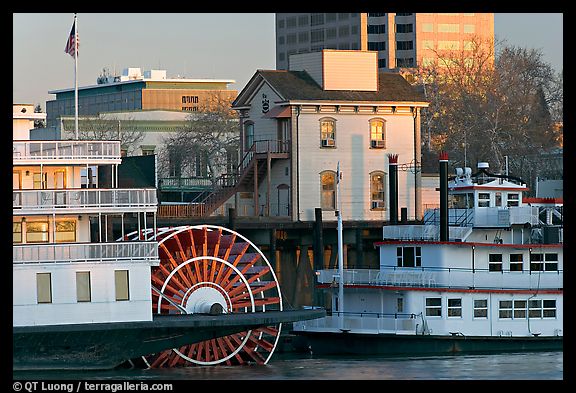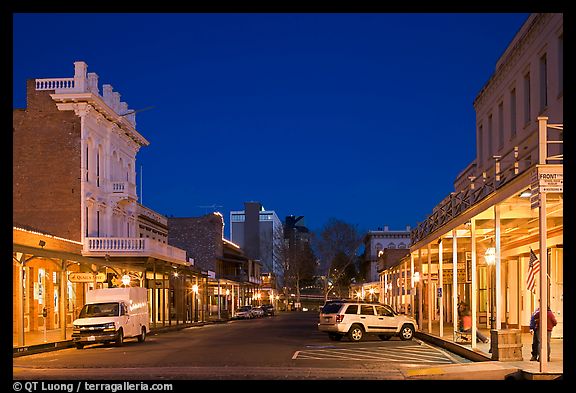 Our state capital, Sacramento. Sacramento is peak of the inland empire is a large, affordable, and growing city with all the stuff of a big city but also the remoteness of north California. Great for doing business with the government and gateway to the gold country and the snow skiing, east. I like Sacramento for it's inland waterways and as a culture change from the west coast. 84 miles to San Francisco.
Scenes of San Francisco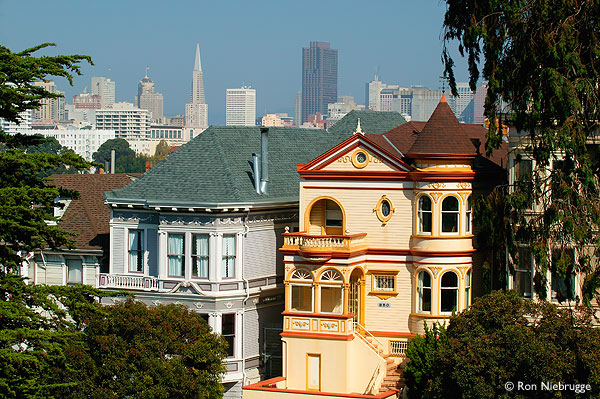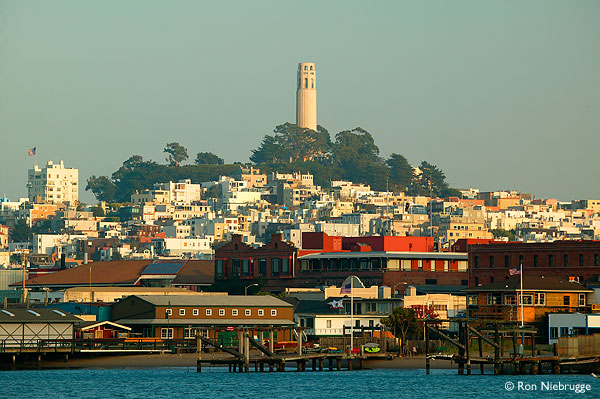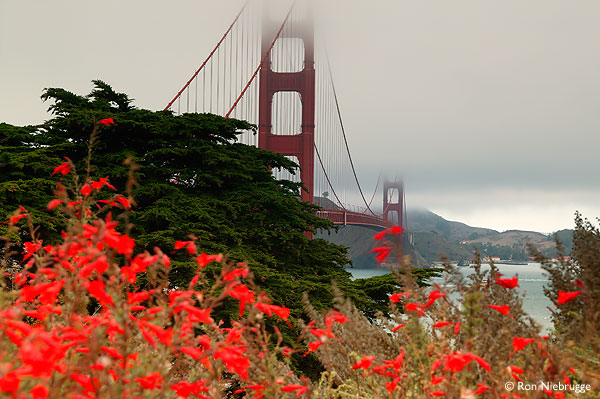 San Francisco. I am a 4 year veteran of the Streets of San Francisco. A cosmopolitan and wild and fun loving city with tons of great food and a dramatic culture mix. Wonderful row houses and also many detached homes, all price ranges available. I was lucky enough to have lived in one of the very famous and highly photographed Victorians on Alamo Square, seen here in photo above, left. A prestige city to live in. Gateway to the East and to the North West. Taxi, anybody?
Scenes from the East Bay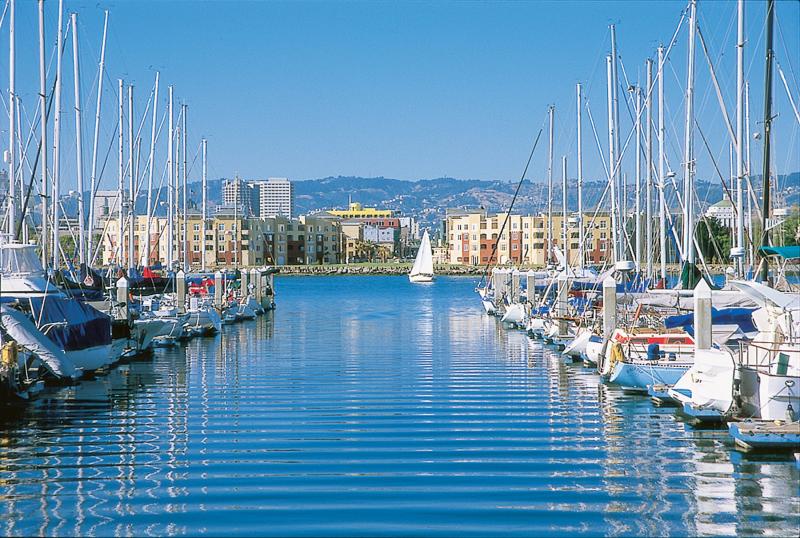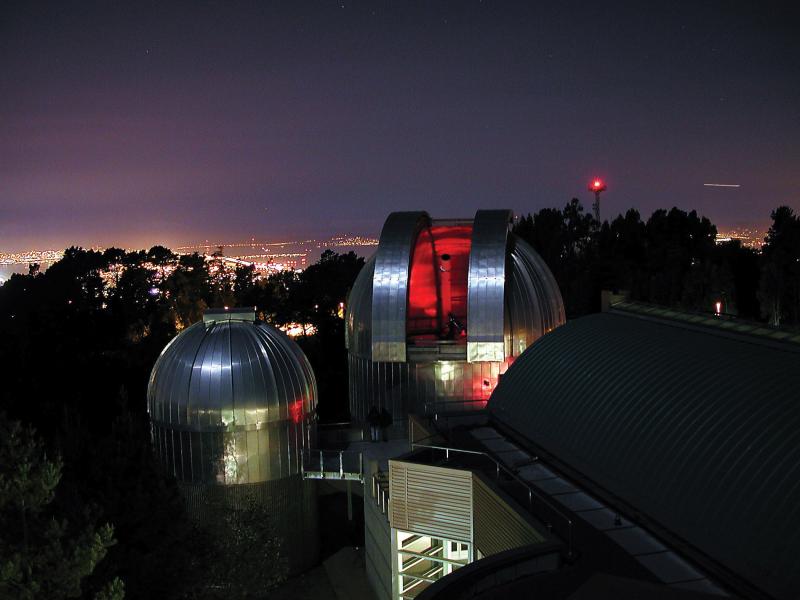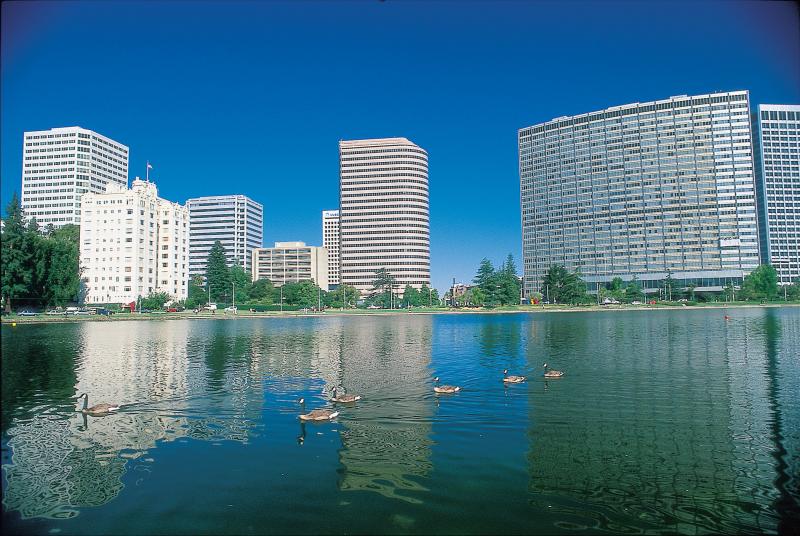 The East bay is my favorite place eat and to watch the geese on the lake, look at the two famous bridges for hours. Oakland, Berkeley, and the rest of the east bay are a refuge from the big city to smaller cities across the bay . World renown University and Colleges, profesional sports and heralded culture make living here a privilege in the United States. Homes from affordable $300,000 to Many multi-millions. Close to everything north in California. 8 miles to San Francisco.
Clearlake Photo Gallery: http://www.3dviewmax.com/goldcircle.htm
Clear Lake California, is nestled in the volcanic mountains about 100 miles north of Sacramento and San Francisco by road travel. Lots of red rock an lots of water. Clear Lake boasts 1,115,000 acre feet of fresh recreational water space(69.5sq miles). Our phot gallery was provided to us by renowned nature photographer, Douglas Kues. for presentaion to the public. Please enjoy it and let Douglas know how much you liked it.